français / Mi'kmaq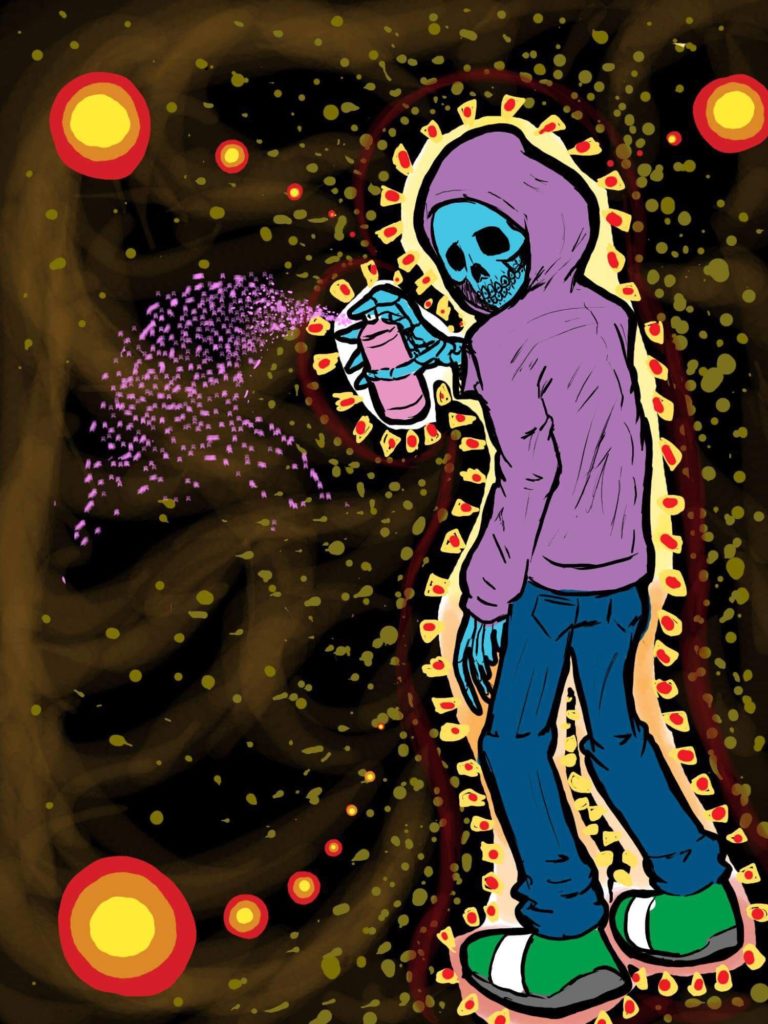 I had to learn to take it
One phase at a time
Hold my head up though
The Devil's busy
Chewin' up my insides
Sometimes I sit back,
Tilt my chin and grin
Cause like a fistfight epiphany
Nobody wins
See the only real enemy
Exists in yourself
And that battle can be bigger
Than the battle for wealth
The oppressed can't help themselves
On what they choose
Predisposed to make choices
Based on nothin' to lose
And I solemnly prefer
To cradle compassion
When it comes to the afflicted ;
The lack of tact in their actions
Before my mind is made up,
I seek another perspective
Like to look a bit deeper –
Look for utter objective
Approaches to things
And approaches to being
Want to match a life worthy
Of the woman you're seeing
My ethics are a result
Of a constant progression
Holdin' true to life's lessons
On this journey's succession
What ya gonna do, what ? You're Up Risin'
What's she got to say ? What ? She Up Risin'
What's he got to do ? Uh ! He Up Risin'
Where we gonna move ? UP ! We Up Risin'
I've always had an affinity
For the lyrical world
And in some verses take shelter
Hear the beauty unfurl
As a rapper pays homage
In words to something or other
Makes me believe in my sisters
Believe in my brothers
And like fresco first dabbed
By a painter's brush,
When you remove the debris
And remove all the dust
Brilliant colours shine through
What's intended prevails
You restore basic truth
Dissolve the somber details
And the people who feel
That things should stay
As they are
Are the people afraid
Of eventual scars
But the marks only come
From the rebirth of our nation
Our losses force us to grow
And continue creating
So if you find yourself jilted,
Bitter, imprisoned
By people who hold to
Pseudo-conviction,
Please keep movin' ahead ;
I know the times may be tough
But like an orca in its prime
You'll be breachin' up
What ya gonna do, what ? You're Up Risin'
What's she got to say. What ? She Up Risin'
What's he got to do ? Uh ! He Up Risin'
Where we gonna move ? UP ! We Up Risin'
My humble beginnin's were with
The pen and pad
Sittin' at the kitchen table
Holdin' babes in my lap
And when Tupac blended
With the likes of Bruce,
It planted all the right seeds –
Felt the need to contribute
Twenty-Six years old,
Those were the golden days
Babies laughin' with the beat
My skirt twirlin' in their gaze
Red Suga was born, and
My life switched paths ;
Fringe-dwellin' deviation
Accordin' to the mass
But you can't withold life
From an emergin' soul
Who needs to share vision
Who needs to unfold
And seek out the Others
Who might think alike
Help a new generation
Through burden and strife
If there's one thing I can do
In this world I know
To make it just a bit better,
Make good energy flow,
I'll put the time in it takes
To reach that distant horizon,
What am I gonna do ?
I'm Up Risin' !
Phyllis Grant
Published in No 17. Creating Community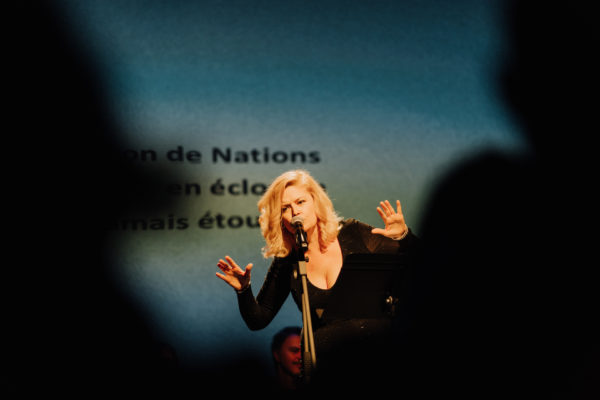 Abonnement à la liste d'envoi
Abonnez-vous gratuitement à la liste d'envoi et recevez nouvelle des parutions, projets et appels à texte de la revue Ancrages.